Box Caviar Baeri 100 gr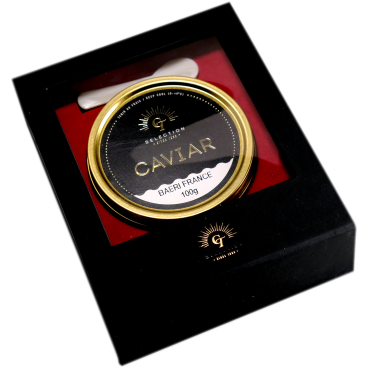 Box Caviar Baeri 100 gr
This bix contains 2 spoons in natural mother-of-pearl and  100 gr Baeri caviar. 
Baeri is an excellent caviar, acclaimed by the Grands Chefs.
Texture : melting, supple and very light. 

Taste : subtle, iodized with quite pronounced marine notes.

Origin : France
Dark caviar, from gray to black, with some brown highlights.
Grain average size (2.41 à 2.7 mm).