Box Caviar Beluga 100 gr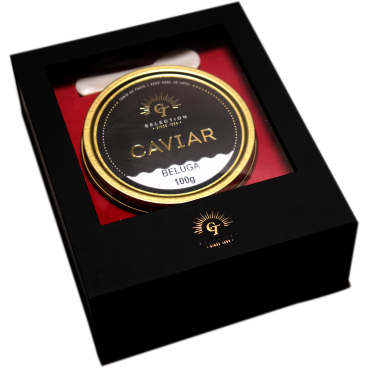 Box Caviar Beluga 100 gr
This box contains 2 spoons in natural mother-of-pearl and 100 gr of Beluga caviar.
Beluga ist the most prestigious caviar.

Texture : soft, velvety, with delicate skin.

Taste : long and fine in the nouth, sweet.

Origine : Bulgaria
Light to dark gray caviar
Appreciated for the grain size (3,2 mm) and the fineness of the skin.